April 16, 2021
"Jeg er rigtig stolt og vil gerne fremhæve alle vores fantastiske medarbejdere. Prisen er noget helt særligt i år. Den er beviset for alle, der arbejder i Cambio – I er Sveriges bedste kolleger", siger Peter Gille, adm. direktør i Cambio.
For andet år i træk er Cambio med på listen over de 15 bedste arbejdspladser i Sverige i kategorien "Store virksomheder 250+". Prisen uddeles af Great Place to Work og bygger blandt andet på en grundig analyse af kulturen på arbejdspladsen.
"Det, der karakteriserer den gode atmosfære i Cambio, er tillid og gode relationer – og en følelse af, at vi i fællesskab når rigtigt langt. Vi arbejder med produkter, der er til gavn for både samfundet og den enkelte", siger Peter Gille.
I Cambio arbejder vi aktivt med værdier og med at skabe en behagelig og udviklende arbejdsplads. Vi har været certificeret af Great Place to Work siden 2017.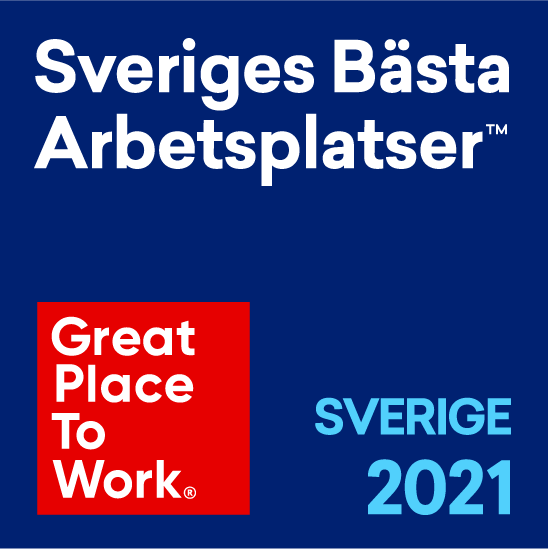 __________________________
Vi i Cambio har en ting til fælles – vi vil ændre og forbedre hvordan behandling og pleje udføres. For selvom meget har ændret sig i 2020, ved vi, at det, der var vigtigt før, er lige så vigtigt i dag. Tillid. Troværdighed. At være der for hinanden – og vores kunder. Sådan gør vi en forskel.